Full Breath!
DRY SALTED AEROSOLS -   
"CLEANER" LUNGS AND UPPER  RESPIRATORY TRACT
- PREVENT FLU -
- RELIEVES  SYMPTOMS -
- REVITALIZES EXHAUSTED BODY -
| | |
| --- | --- |
| | CORPORATIVE Programmes for companies |
ABOUT US
The primary activity and mission of NATURA SOL d.o.o. company is getting people acquainted with the salt inhalation therapy, and making it available to all that want to ensure health welfare for themselves and for their families, to improve their own life quality by the anti-stress effect, and to strengthen their immunity to meet the obligations and problems brought upon us by everyday life and the fast pace of life.
We invite you to visit us with confidence, and we shall do our best to make you feel comfortable in Natura Sol Halotherapy.
Preventive and clinical efficiency of salt rooms is a known and scientifically recognized method of healing throughout the world and in the neighbouring European countries, and it is based on the results of many sanatoriums situated in rock salt caves.

We are at your service
Monday – Friday: 09:00 a.m. - 1:00 p.m.; 5:00 p.m.- 9:00 p.m.
Saturday: 09,00 a.m. - 2,00 p.m.
In the centre of Zagreb, a 15 minutes easy walk from Trg Bana Jelačića, and only 5 minutes from Kaptol centre on the one side, and just as long from Gupčeva zvijezda.
 ::: WE INVITE YOU :::
expectant mothers, children, adults, older age clients, sportsmen and sportswomen, business people, students and all who wish to care about their immunity and health in an exclusively natural way - by salt therapy, which warrants preventive and clinical efficiency.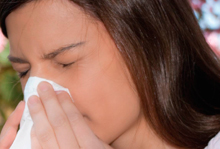 ALLERGIES ...
Secure preventive care and resistance
to allergens which we offer...
(learn more...)
ON LINE CONTACT
Contact us if you want to subscribe to salt treatment, if you have any questions and if you want to leave us your impressions!
BREATHE HEALTHY - Sign in
for additional programs and workshops