EDUCATION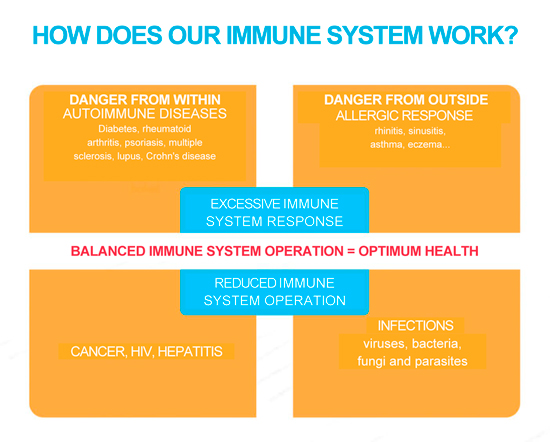 ---
THE LINK BETWEEN USE OF ANTIBIOTICS AND INCREASE OF ASTHMA AND ALLERGIES DISCOVERED
Disharmony of the natural balance of intestinal flora caused by antibiotics is an obstacle for immunity to distinguish harmless from those dangerous substances that are truly dangerous to us. Internal Medicine Microbiology and Immunology Professor at the University of Michigan, Gary Huffnagle says, "Our intestinal flora is the right arm of our immune system." A research team with him on the as the leader, has offered the first experimental evidence which shows disruption of the intestinal flora may cause allergic reactions and asthma. In the last 20 years asthma has increased worldwide by 160 percent. Currently in the United States 25 percent children suffer from asthma, in England 30 percent children, in Croatia 10 percent, and this number is constantly growing. It is hard to determine the exact cause of the increase in asthma and allergies, so experts are blaming: polluted environment, unhealthy food, changes in hygiene habits, but some experts already include antibiotics as the cause. Relationship between asthma and antibiotics is obvious because it is found that the increased use of antibiotics has also increased the number of people with asthma and allergies. In countries where are no extended uses of antibiotics, asthma and allergies are rare. New research in Berlin confirmed precised proportionality of asthma and allergies in the Western world with the increased use of antibiotics.
Prof. Huffnagle assumed that the good bacteria make our bodies react to allergens on different ways. These findings further reinforced the message that many doctors are allowed to use antibiotics only when absolutely necessary. After antibiotic therapy, patients should take the probiotics, which contain good bacteria to restore intestinal flora. Eating fresh, raw fruits, vegetables and fermented foods also helps restore intestinal flora. Upon completion of antibiotic therapy, we can not be free of worries, but on the contrary, we must take care to recover from antibiotics.
While conventional medical doctors are coming to the conclusion that antibiotics should be used as little as possible, alternative doctors say: use a natural antibiotic!
Natural antibiotics are also effective, as well as classic, but what is most important is they DO NOT harm the body.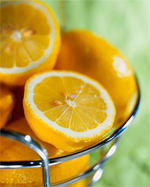 Natural antibiotics are: garlic, grape seed extract, cone flower, propolis, oregano oil, vitamin C, olive leaf extract... They protect us against possible infection if you are already sick.
Here is interesting to mention colloidal silver or colloidal silver water which is a natural, non-toxic antibiotic, effective in destroying more than 650 pathogens, including viruses, bacteria and fungi, and was one remedy for many diseases before the invention of penicillin. Power-ionic colloidal silver water has been scientifically proven as an effective antibiotic substances and silver against the infection.
Dry salt aerosol sodium chloride, which is found in salt caves in the microclimate of salt room, where we breathe microparticles of the rock salt: cleans, renews the cells thanks to the many minerals and elements trace and is therefore scientifically characterized by bacteriostatic, anti-dermatoznim and anti-inflammatory.
---
WHAT DOES HALOTHERAPY MEAN FOR CHILDREN?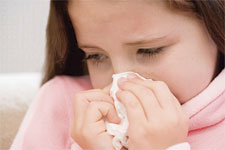 HALOTHERAPY / HYGIENE FOR LUNGS AND UPPER RESPIRATORY TRACT IN CHILDREN
Every mother knows that children are prone to respiratory infections and, therefore, it is natural that every mother tries to protect her child from microbes and viruses. We offer a natural solution, which is based on long-year practice and clinical research. Our options are devised so that they strengthen and protect immuno-biological qualities in the children's respiratory system naturally, without side effects.
Our option in salt rooms of Natura Sol, Medvedgradska 49, in Zagreb has the goal: to clean, improve and keep the children's respiratory system healthy by dry aerosol. Dry aerosol finds a way to strengthen the children's immunity and the biocenose respiratory system locally, by anti-inflammatory cleaning.
Pediatric and pulmonologic research showed that, after 10-12 days of halotherapy, 1-2 times annually, the length of sickness in preschool and school-age children gets reduced by 1.5 times.
Halotherapy not only reduces the level of sickness in case of an acute phase of a respiratory disease by 2 times, but it also reduces complication from possible far-reaching infections. Besides, halotherapy does not reduce only the number of acute sicknesses, but it does not allow worsening of chronic diseases in preschool and school-age children either.
Children stay in salt rooms for about 20 minutes, breathing in a relaxed way according to the obtained instructions. It is recommended to drink some liquid before and after halotherapy for the purpose of better purging of the accumulated secretion. Under the influence of the therapy, the mucosa does not dry but, on the contrary, it gets enriched and gets cleaned through opened channels of the upper respiratory tract, the blockage of sinuses accompanied by frequent headaches, which prevents the children's concentration in playing, school and sports activities, disappears.
The first therapy in the package we hold on Saturdays is free, and then the dynamics of subsequent therapies is agreed upon.
Salt rooms are spacious, and the working hours are adaptable to obligations of children and adults.
We would like to point out the certified professional equipment which we use in work, according to foreign health institutions, as well as the salt-free floor, which ensures that the space meets the ecologic and hygienic conditions.
Hygiene and healthcare in children and teenagers by implementation of halotherapy has positive indications on psycho-emotional development and stability.
The results of psychological testing showed that, after halotherapy, a number of children in which a high level of stress was ascertained, had the stress reduced by 1.4 times in comparison to the observed group of children that did not undergo a halotherapy treatment.
Since the problems with allergies and frequent acute or chronic diseases of the respiratory tract are in great part of a genetic nature, we have also devised a program for parents and business active clients.
For adults that have the same problems with the respiratory tract or simply wish to strengthen their immunity, we offer an additional possibility: the 2-in-1 program, PilatesYoga + halotherapy in salt rooms of NATURA SOL.

---
SALT ROOMS - JUST FOR YOU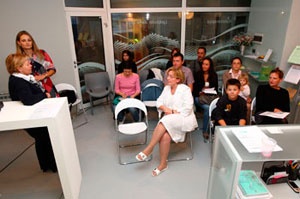 www.pixsell.hr
The lecture "Allergies - respiratory diseases – Halotherapy in salt rooms" was held on 9th of September in Natura Sol center, salt rooms, Medvedgradskoj 49. After the welcome speech and introduction, participants were given useful information and review by the B.Sc., Ph.D. Barbara Stjepanović and Md. Greta Gunek Mačukat. Barbara Stjepanović referred to the allergy in nature and in the city and the problems that cause human allergies. Greta Gunek Mačukat was speaking about allergies, asthma and other respiratory diseases and the effects of the salt rooms. There was an interactive communication with visitors, the owner and doctors, and a short lecture about the importance of breathing with breathing exercises that was led by Ivana Balic.
The visitor left the treatment in salt rooms in the goog mood after which they were visibly relaxed and had easier breathed They socialised, enjoyed refreshment and shared their experiences after the therapy. They were also given Natura Sol presents and gift vouchers - with special privileges, which had been prepared for Natura Sol clients.
This interactive lecture is just one in a series that will be held at the salt rooms Natura Sol, Medvedgradska 49, in downtown Zagreb.
All interested parties may send their data to info@slane-sobe.hr so we can inform you abot our lectures and lates news in Natura Sol, salt rooms. Your data and applications can be send to us via an ON LINE CONTACT in the right column of the website.