HALOTHERAPY AND ANTISTRESS BACK-MASSAGE ON A CHAIR
(40 min.)
There may be other combinations on request
The main characteristic of the anti-stress back-massage on a chair is that is short and lasts 20-30 minutes, with a focus on back, neck, shoulders and arms.

Does not require removal of clothing and essential oils for massage.

The massage is performed in sitting comfortable and relaxed position, where the head rests relaxed at a designated place, hands and lower legs are laid on a custom height above the floor.


This massage solves your neck and spinal muscular tension, which is usually caused by stress, shallow breathing, and long-lasting sitting position at a computer or else.

With this massage we are encouraging proper circulation of the cardiovascular system that keeps the body healthy and vital.

Anti-stress massage with Halotherapy breathing in the salt room is a great addition and combination.
---
You can fill out and send your APPLICATION FORM which is in the right column of the website...
---
---
Send the link of this workshop to your friends who want to LIVE HEALTHY!
---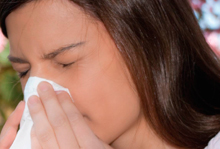 ALLERGIES ...
Secure preventive care and resistance
to allergens which we offer...
(learn more...)
APPLICATION FORM