EFFECTS ON YOUR MIND AND BODY
Treatments in a relaxing ambience are immunostimulative, revitalizing and beneficial in case of:
allergies, rhinitis, asthma, chronic bronchitis with difficult expectoration or attacks of dry cough
common cold, flu and inflammatory processes in airways
sinusitis and headache
difficult breathing and short breath
allergic dermatitis, eczema, psoriasis
unbalanced arterial blood pressure, dyspnea and cardio-respiratory pathology
recurrent urticaria
psoriasis in the maintenance phase
sebaceous hypersecretion (seborrhea)
postoperative states in esthetic surgery
appearance of cellulitis
ARTICLE: What Halotherapy means for children?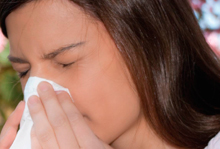 ALLERGIES ...
Secure preventive care and resistance
to allergens which we offer...
(learn more...)
ON LINE CONTACT
Contact us if you want to subscribe to salt treatment, if you have any questions and if you want to leave us your impressions!
BREATHE HEALTHY - Sign in
for additional programs and workshops