CONTACT
NATURA SOL - Salt rooms
Medvedgradska ulica 49
10000 Zagreb
Tel/Fax: +385 1 4666 691
E-mail: info@slane-sobe.hr
We are at your service
Monday – Friday: 09:00 a.m. - 1:00 p.m.; 5:00 p.m.- 9:00 p.m.
Saturday: 09,00 a.m. - 2,00 p.m.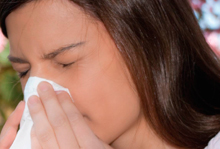 ALLERGIES ...
Secure preventive care and resistance
to allergens which we offer...
(learn more...)
ON LINE CONTACT
Contact us if you want to subscribe to salt treatment, if you have any questions and if you want to leave us your impressions!
BREATHE HEALTHY - Sign in
for additional programs and workshops