HALOTHERAPY
The particles of sodium chloride have a beneficial effect not only on the respiratory, but also on the integumentary system and hair, ensuring an efficient cosmetic effect as well. By sedimentation on open areas of skin, haloaerosol increases the activity of cell ion channels and initiates electro-physiological activity that defines the protective features of the skin.
Researches in skin microbiocenosis showed normalization of the composition of the surface autoflora after application of halotherapy. Bacteriostatic, anti-dermal effect of dry superfine sodium chloride aerosol was also confirmed.
Here are some more benefits:
boosting of the immune-system
preventive treatments for smokers in the process of quitting smoking
beneficial effect on the allergic and vasomotor rhinitis
it enables clearing the respiratory tract and bronchial passability
in pediatrics, excellent results were proved in children with bronchial asthma and recurrent bronchitis
in case of chronic lung obstruction, the treatment is an excellent addition to the prescribed medicine
it reduces the frequency and intensity of coughing
it helps with recovery and rehabilitation of patients after surgeries for the purpose of implantation of bypass grafts in coronary arteries
improving of the psycho-emotional status
positive effect on the autonomous nervous system
it stabilizes skin diseases

References to some of the numerous published works
Author: Chervinskaya, A.V., Doctor of Medical Sciences, Central Medical Unit #122 of the Federal Medical and Biological Agency, St. Petersburg
"Halotherapy of Diseases / Physiotherapy, Balneology and Rehabilitation" (Respiratory Centre for Clinical Research, St. Petersburg)
Authors: Chervinskaya, A.V., Konovalov. S.I.., Strashnova, O.V., et al. "Application of Medical Technology of Heliotherapy in Complex Treatment and Rehabilitation of Respiratory Diseases: Guidelines"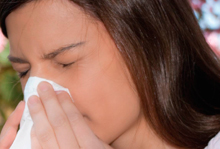 ALLERGIES ...
Secure preventive care and resistance
to allergens which we offer...
(learn more...)
ON LINE CONTACT
Contact us if you want to subscribe to salt treatment, if you have any questions and if you want to leave us your impressions!
BREATHE HEALTHY - Sign in
for additional programs and workshops