ALLERGIES
Make life easier for your children in the time of difficult breathing, lack of concentration, due to problems with rhinitis, tickling in the nose and throat, a burning sensation in the eyes, uncontrolled cough and "inexplicable" fatigue. Ensure good sleep for your children and yourselves. Investing in the immunity improvement is a wise long-term investment in health of your children.
Do the doctors and nutritionists responsible for our well-being complain about the food our children consume? Yes, food. And what about breathing and medication which are far from "harmless", and the consequence of long-time taking of which is accumulation in children's bones, lasting until the who knows what grown-up age and what age group?
Is it not perfectly clear that protection of children from social and economic power of the food and the pharmaceutical industry, which often give priority to the profit, is, after all, exclusively in the hands of us, parents? We, parents, must take over the control and resist such a way of thinking, due to the right of our little ones to be healthy.
Accordingly, when the days of allergies come, and the time of difficulties they bring, do not escape with your children into closed spaces, but go out into nature, to your daily life and duties.
There are several ways to strengthen the defense power of the organism. We bravely put BREATHING in the first place, the regular way of breathing, which is deep, calm, from the stomach and complete, and we respect it.
Visit us and learn more about the benefits of salt, and how we in Nat ura Sol manage to combine halotherapy with yoga, chromotherapy, aromatherapy, all for the purpose of activating the respiratory system to the full. From time to time, thematic lectures are held in our premises, so that Nat ura Sol acquires more and more small and big clients - friends each day.
Salt therapy, the so-called halotherapy, gives excellent results in children and adults, those with a chronic diagnosis, which must take medication prescribed by specialist doctors, and many others that need not do that, but may preventively do really a lot and build their immunity up to the level to permanently forget about medicines and breathe in life with full lungs.
In Natura Sol, Medvedgradska 49, we offer you natural health by breathing of micro-particles of rock salt by means of the so-called halotherapy, applied by medicinal devices.
By wise choice of the therapy based on natural healing, you transfer the message about healthy habits to your children in the phase of their growing up, along with the message about strengthening the resistance of the organism.
The children's therapy lasts about 20 minutes and is carried out in a very pleasant ambience, both, for children, and adults. Working hours are from 08.00 a.m. – 10.00 p.m. and from 09.00 a.m. – 02.00 p.m. on Saturdays, which allows you to adjust the duties of your children and yourselves.
We are looking forward to your arrival! Bring your friends with similar difficulties along....
---
| | |
| --- | --- |
| | HAZELNUT'S FLOWER |
---
| | |
| --- | --- |
| | AMBROSE |
---
| | |
| --- | --- |
| | HAZEL |
---
| | |
| --- | --- |
| | BIRCH |
We are at your service
monday, tuesday & wednesday: 16:00 – 21:00 with previous order

thursday, friday & saturday: 09:00 – 14:00 with previous order
In the centre of Zagreb, a 15 minutes easy walk from Trg Bana Jelačića, and only 5 minutes from Kaptol centre on the one side, and just as long from Gupčeva zvijezda.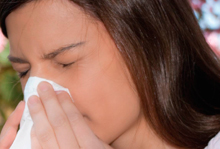 ALLERGIES ...
Secure preventive care and resistance
to allergens which we offer...
(learn more...)
ON LINE CONTACT
Contact us if you want to subscribe to salt treatment, if you have any questions and if you want to leave us your impressions!
BREATHE HEALTHY - Sign in
for additional programs and workshops