ARE YOU AWARE OF ALL BENEFITS OF SALT
The very word, SALT, is derived from the Roman SOLLE, which means the Sun in translation.
Solar energy enables evaporation of sea water which causes crystallization of salt from the saturated solution. That means that there is always solar energy accumulated in salt. Crystals are joined with mineral elements, specifically: iron, calcium, magnesium, copper, zinc, lithium, selenium; and they make a complex that the body uses completely.
How?
It regulates the working and vitality of brain cells
It regulates undisturbed blood flow in veins
It regulates blood sugars
It regulates acidity in cells and better absorption of food in the intestinal system
It regulates sleep and stimulates your libido and sexuality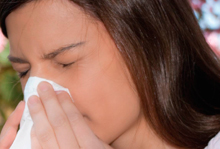 ALLERGIES ...
Secure preventive care and resistance
to allergens which we offer...
(learn more...)
ON LINE CONTACT
Contact us if you want to subscribe to salt treatment, if you have any questions and if you want to leave us your impressions!
BREATHE HEALTHY - Sign in
for additional programs and workshops