CURATIVE SALT ROOMS
They enable privacy, comfort, relive the impression of a salt cave, where dehydrated and filtered air saturated with superfine particles of salt aerosol is blown in.
The predetermined optimum parameters of the microclimate are controlled by means of sensors that measure the concentration of the sodium chloride aerosol continuously. Walls covered with salt that has the capacity of a buffer for atmospheric humidity contribute to stabilization of the aseptic surroundings.
Micro-particles of dry aerosol with the kinetic energy ionize air with negative ions and saturate it with valuable healing elements necessary for life.
A children's corner for playing will make the stay for your children, as well as for you, pleasant and relaxing, accompanied by ambience and unobtrusive meditative effects.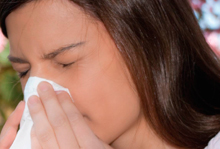 ALLERGIES ...
Secure preventive care and resistance
to allergens which we offer...
(learn more...)
ON LINE CONTACT
Contact us if you want to subscribe to salt treatment, if you have any questions and if you want to leave us your impressions!
BREATHE HEALTHY - Sign in
for additional programs and workshops